We value our close working partnerships with parent/carers and our wider community and a reminder that if you have any concerns then please contact the school through our normal channels. Any pastoral matters should be for the attention of the relevant PT Pastoral and whole school matters should be directed to our Senior Leadership Team.
School email: KelsoHS@scotborders.gov.uk
Thank you for your support with our mobile phone policy. We have seen fewer interruptions to learning as a direct result.
We are also in the process of working with Scottish Borders Council in order to have more litter bins installed in the local community for our young people to use when they are off campus. Please can you remind your youngster to place their litter in the nearest bin, we appreciated your support with this.
S4-S6 Leavers Information
Information has been sent to parents and pupils this week with the protocol for any leavers to complete the necessary form and follow all the steps required for handing back their iPads with clean/unmarked cases and the charger. If we do not receive the charger and the iPad, then charges to the parents will occur.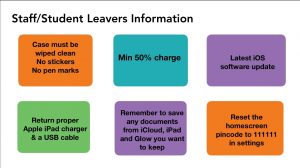 iPad Software Update

Apple have released an iOS software update to address a number of vulnerabilities – some of which are critical. All iPad iOS versions below 14.6 are affected. Please can all students update their iPads to the latest iOS version (14.6) over the coming weekend.
A reminder will be placed on the home screen.
Lost Property
We have a number of items in lost property in the school office which has not been claimed. Does anything in the pictures below belong to your young person? If so please ask them to collect it from the office.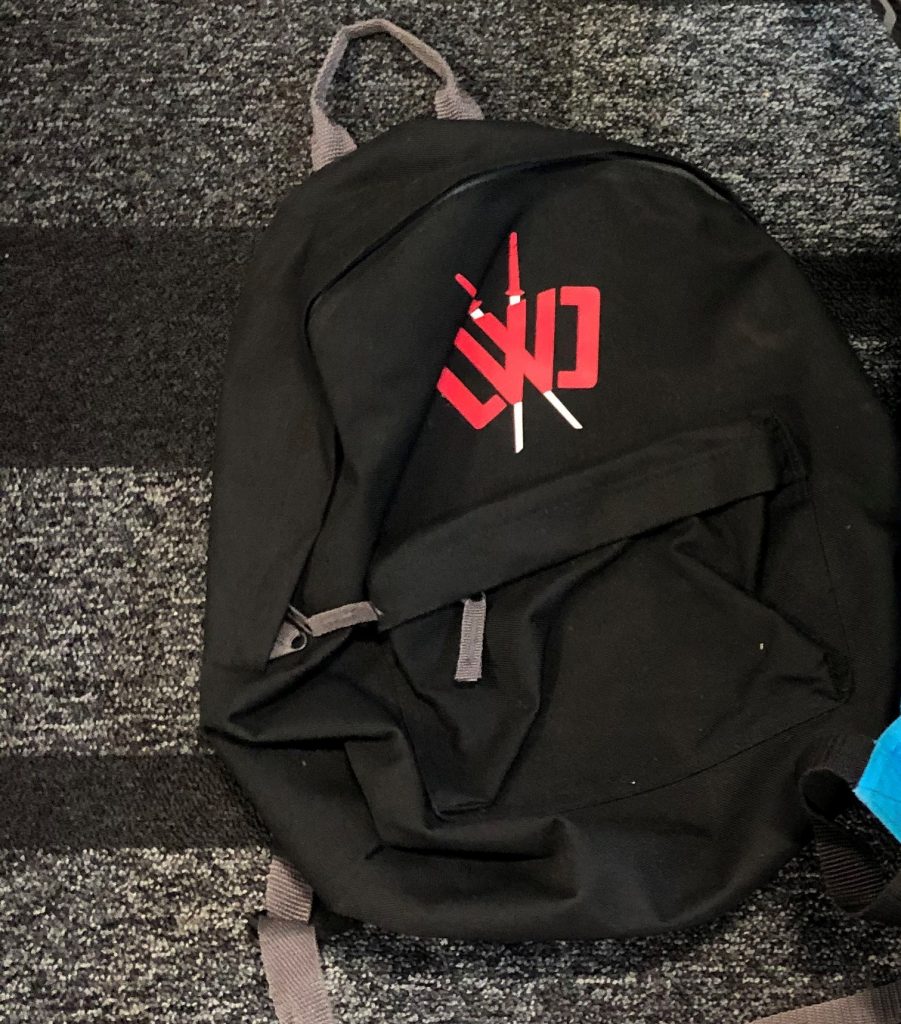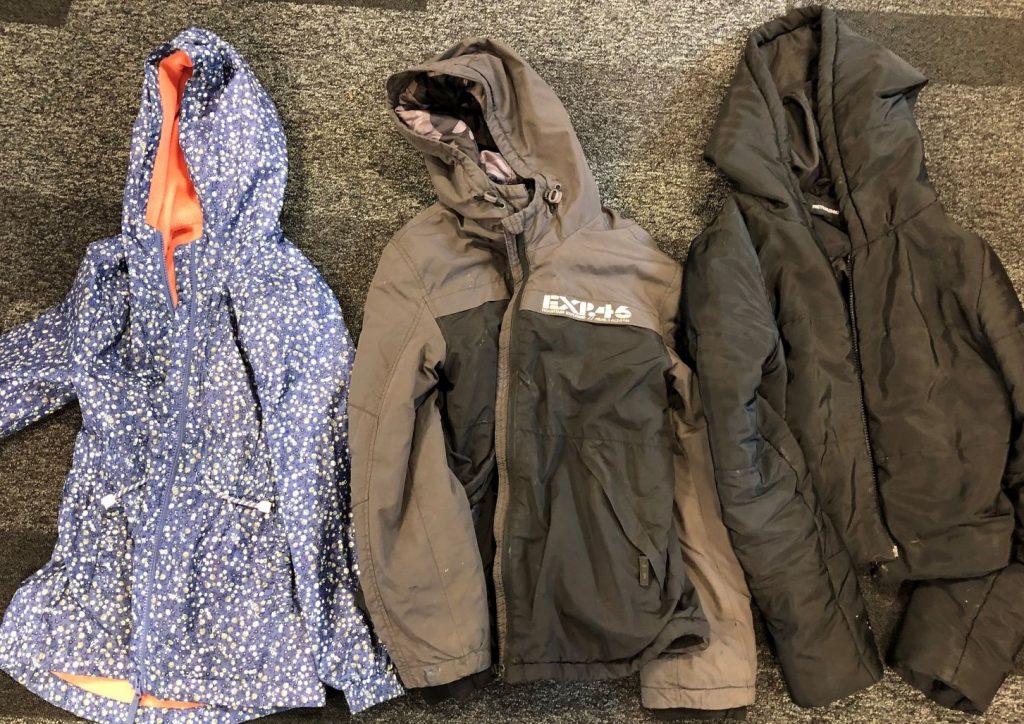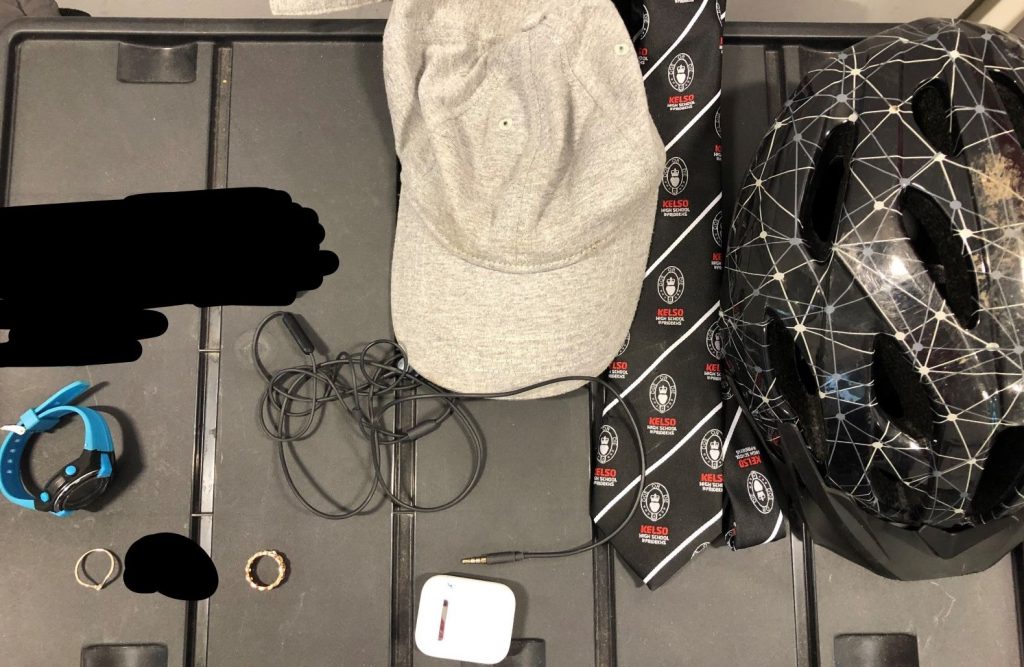 School Leaver Job Vacancies
C&R Tyres
Vacancy for 16-18 year old to join their team to be trained up for a permanent career. Would suit someone physically fit and hard working. Please contact your Pastoral Teacher if you are interested.
Cross Keys Hotel
Looking for front of house staff to help in the busy restaurant. Any interested candidates should telephone 01573 223303 or email reception@cross-keys-hotel.co.uk
Cheviot Youth Anti Bullying Summer Programme
Cheviot Youth, over the summer, are running a bespoke programme aimed at young people who have experience bullying. Named All STARS club, it has been developed by Emotional Wellbeing and Mental Health Support Service Senior Practitioner Lee Armitage. See information letter below. Those who are interested in reserving a place or would like to know more should email allstars@cheviotyouth.co.uk
Lottery Draw – May 2021
The numbers drawn were 2, 6 and 10
Unfortunately there was no winner this month.
The prize fund of approximately £260 will roll over and be drawn at the end of June.
To be in with a chance to win please download and complete the application form – Good Luck!!
Rag Bags
We still have plenty rag bags to pick up from the school office if you are planning a clear out of clothing, shoes etc.
Lockdown Recipe Book
We are still taking orders for the recipe book. They cost £3 and can be paid either by ParentPay or cash to the school office. To order yours please email kelsohs@scotborders.gov.uk
Canteen Menu w/c 31st May
| | | | | | |
| --- | --- | --- | --- | --- | --- |
| | Monday | Tuesday | Wednesday | Thursday | Friday |
| Main 1 | Macaroni Cheese with Garlic Bread Mixed Salad | Steak Pie with Roast Potatoes Vegetables | Chicken Korma with Rice and Poppadoms Mixed Salad | Fish and Chips Peas | Bacon Roll |
| Main 2 | Grilled Salmon with Savoury Rice and Mixed Salad | Chicken and Ham Pie with Roast Potatoes Vegetables | Beef Curry with Rice and Poppadoms Mixed Salad | Breaded Chicken Goujons with Chips and Baked Beans | Sausage in a Roll Veggie or Vegan Sausage in a Roll Sausage Roll (pastry) |
| Main 3 | Quorn Spaghetti Bolognaise Vegetables | Vegan Sausages with Roast Potatoes Vegetables | Vegetable Curry with Rice and Poppadoms Mixed Salad | Grilled Quorn Burger with Chips Mixed Salad | Beef Burger Quorn Burger in a Roll |
| Soup & Bread | Tomato Soup | Lentil Soup | Sweet Potato and Chilli | Chicken Noodle | N/A |
| Cold Sandwiches | Cheese, Tuna, Chicken, Egg | Cheese, Tuna, Chicken, Egg, Roast Beef | Cheese, Tuna, Chicken, Egg, Roast Beef | Cheese, Tuna, Chicken, Egg | Cheese, Chicken, Tuna, Egg, Ham |
| Hot Sandwiches | Roasted Vegetables and Mozzarella or Chicken | BBQ Quorn or Chicken | Vegetable Fajita or Chicken | Sweet Chilli Quorn or Chicken | Cheese and Ham Panini Cheese Panini Cheese and Tomato Pizzini Spicy Chicken Pizzini |
| Baked Potato | Beans, Cheese, Salad Bar | Beans, Cheese, Salad Bar | Beans, Cheese, Salad Bar | Beans, Cheese, Salad Bar | N/A |
| Pasta King | Cook's Choice | Cook's Choice | Cook's Choice | Cook's Choice | N/A |
| Pizza | Cheese | Cheese | Cheese | Cheese | N/A |
| Additional Veg | Vegetable Sticks | Vegetable Sticks | Vegetable Sticks | Vegetable Sticks | Vegetable Sticks Pasta Salad |
Job / Apprenticeship Opportunities
https://www.scotjobsnet.co.uk/browse-jobs/scottish-borders/
http://apprenticeshipsinscotland.com/?s=&location=scottish+borders&ptype=job_listing&latitude=&longitude=&full_address=&north_east_lng=&south_west_lng=&north_east_lat=&south_west_lat=&radius=0