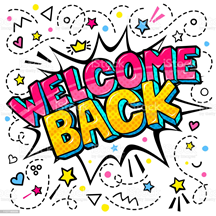 What a brilliant week it's been with all our young people back in school!  There was a lovely buzz around Kelso High School as staff and young people reconnected.  Staff were full of praise and admiration of our S1s as they settled into learning.  Comments like "confident, mature, ready, focused, considerate and lovely!" to highlight just a few.
Warm welcome to our new staff
On Monday we were joined by a number of new staff. Over the next few weeks we will ask each of them to share a little more information about themselves as part of their introduction to our wider community.
Mrs Everett – Principal Teacher of Science
Ms Poole – Teacher of Craft, Design and Technology
Mr Holden – Teacher of English
Mr Mathews- Teacher of PE
Mrs Dobie – Teacher of Health, Food and Technology
Mr Bury – Teacher of Maths
Weekly Message from our S6 Head Team
On behalf of the S6 Head Team we would like to say that we've seen a positive start to the school year especially with the S1s. We were extremely impressed with their behaviour and enthusiastic attitudes on Wednesday as we supported them to their classes and made them feel welcome. It was lovely to see all the new faces and hope the S1s settle in nicely. Another highlight to the week was seeing all the colourful new S6 jumpers and reuniting with our friends.
We hope everyone had a lovely summer and we are all looking forward to working with staff, pupils and the wider community over the coming year.
Celebrating Success
Our young people within our Art Faculty have designed e-postcards that represent our school values. Each week staff will select young people who have demonstrated our 'Values in Action'. These e-postcards will be shared with parent/carers via email.
Seemis Data Update Forms
A reminder to ensure that these forms are returned to our school office as soon as possible to ensure we have the most current details on our system. Especially your preferred email contact.
Use of mobile phones within school
Just a reminder to all parents/carers and young people that mobile phones should be switched off or on silent and kept in school bags inside the school building. They can be used outside at both break and lunchtime. If you need to contact your child during the school day then please contact the school office. We know the importance of early communication with home and will be sending a groupcall home for those young people who have their phones out in class so that you can support us to reinforce the message about appropriate phone use.
Early Communication with home using our Groupcall system
As we begin this new session, it is important to ensure we communicate early with our parent/carers.  Following staff consultation we have agreed a number of standard groupcall messages that will be shared with home.   Please remember that if you would like to discuss any matter relevant to your youngster then contact the school directly.
Seeking Views of our Parent/Carers
As we begin our new session, we would like to take this opportunity to reflect on the last 17 months and seek views from all our young people, staff, parent/carers along with the wider Kelso community.
We have collated a list of questions based on those asked by Her Majesty's Inspectors of education (HMIe).   These questions have been grouped under our school values, [Participation; Respect; Included; Determination; Excellence] as these are central to everything that we do at Kelso High School. Through planned and regular collaboration, our community can develop and support a shared understanding of the school's strengths and key areas for improvement. 
Please use the link below to complete the questionnaire as fully as you so we can use the responses to inform positive changes within the school.  The deadline for completion is Sunday 22nd August with initial results being shared at our Parent Council meeting on Thursday 26th August.  Thank you for your ongoing support.
https://forms.office.com/r/BZeD09LEfA
Parent Council Meeting
Our next planned meeting of our Parent Council is scheduled for Thursday 26th August 7.30pm.  This meeting will be held online.
School Transport
Information was sent out during the summer from SBC regarding changes to the way school transport will be allocated for our young people as of January 2022.

Young people eligible for transport will no longer be allocated a place automatically instead parents/carers are being asked to complete an online application form to register for School Transport.  Please note the deadline to apply is Sunday 22nd August 2021.
Changes to free school transport | School transport | Scottish Borders Council (scotborders.gov.uk)
Educational Maintenance Allowance
Educational Maintenance Allowance Applications for 2021/22 are now available online.  You can complete your application by accessing scotborders.citizenspace.com and selecting the Find Consultations and search for Education Maintenance Allowance (EMA) 2021-22. 
Please note a new application must be completed every academic year.
You can only claim EMA if you:
Have lived in the United Kingdom for 3 years prior to the EMA qualifying date and are resident in Scotland on that date. Other residency rules also apply.
are 16 years old or over before 30 September 2021, you may be eligible from the beginning of the school term in August 2021
or
are 16 years old between 1 October 2021 and 28 February 2022, you may eligible from 10 January 2022.
live in the Scottish Borders Authority and attend

Non-advance course at a College in a neighbouring authority that is not in Scotland and does not attract any other form of public or employer bursary.
attend school or a non-advance course at college or are Home Educated – attend 100% of your agreed timetabled hours including study periods as stated on your Learning Agreement. For Activity Agreements you must participate fully in your agreed activity each week.
your household income for the tax year ended 5 April 2021 is less than:
£24,421 – if there is 1 child in education, or
£26,884 – if there are 2 or more children in education.
If you have any questions regarding EMA you can contact the HQ Operations Team on 01835 825108 or HQOperations@scotborders.gov.uk. Please include pupil name in all communications to us.
Canteen Menu
| | | | | | |
| --- | --- | --- | --- | --- | --- |
| | Monday | Tuesday | Wednesday | Thursday | Friday |
| Main 1 | Macaroni Cheese with Garlic Bread Mixed Salad | Steak Pie with Roast Potatoes Vegetables | Chicken Korma with Rice and Poppadoms Mixed Salad | Fish and Chips Peas | Bacon Roll |
| Main 2 | Grilled Salmon with Savoury Rice and Mixed Salad | Chicken and Ham Pie with Roast Potatoes Vegetables | Beef Curry with Rice and Poppadoms Mixed Salad | Breaded Chicken Goujons with Chips and Baked Beans | Sausage in a Roll Veggie or Vegan Sausage in a Roll Sausage Roll (pastry) |
| Main 3 | Quorn Spaghetti Bolognaise Vegetables | Vegan Sausages with Roast Potatoes Vegetables | Vegetable Curry with Rice and Poppadoms Mixed Salad | Grilled Quorn Burger with Chips Mixed Salad | Beef Burger Quorn Burger in a Roll |
| Soup & Bread | Tomato Soup | Lentil Soup | Sweet Potato and Chilli | Chicken Noodle | N/A |
| Cold Sandwiches | Cheese, Tuna, Chicken, Egg | Cheese, Tuna, Chicken, Egg, Roast Beef | Cheese, Tuna, Chicken, Egg, Roast Beef | Cheese, Tuna, Chicken, Egg | Cheese, Chicken, Tuna, Egg, Ham |
| Hot Sandwiches | Roasted Vegetables and Mozzarella or Chicken | BBQ Quorn or Chicken | Vegetable Fajita or Chicken | Sweet Chilli Quorn or Chicken | Cheese and Ham Panini Cheese Panini Cheese and Tomato Pizzini Spicy Chicken Pizzini |
| Baked Potato | Beans, Cheese, Salad Bar | Beans, Cheese, Salad Bar | Beans, Cheese, Salad Bar | Beans, Cheese, Salad Bar | N/A |
| Pasta King | Cook's Choice | Cook's Choice | Cook's Choice | Cook's Choice | N/A |
| Pizza | Cheese | Cheese | Cheese | Cheese | N/A |
| Additional Veg | Vegetable Sticks | Vegetable Sticks | Vegetable Sticks | Vegetable Sticks | Vegetable Sticks Pasta Salad |