S6 Uniform Stock
We still have some surplus stock in a variety of sizes of this year's S6 jumper available to purchase from the School Office. If you would like to purchase any please contact the School Office.
Fusion App Canteen Pre-Orders
If you/your young person has pre-ordered their lunch on the Fusion app and they are off absent that day, the canteen can only refund that lunch if the school is notified before 9.30am. If it is any later than this, the lunches are already made up so no money can be refunded. It is also possible to do the refund yourselves on the Fusion app but again this must be done with enough notice beforehand.
Food Bank Donations
The Community Impact Committee would like to thank everyone for their donations to the Food Bank which were gratefully received by Reverend Anna Rodwell. The donations will help many families within the community.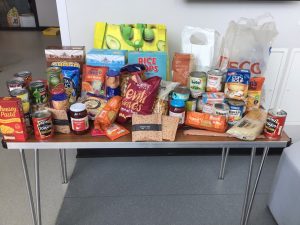 Parents Information Session – Kooth
Scottish Borders Council has commissioned the online counselling service Kooth, a service delivered by Kooth Plc. Kooth is an integral component of Borders mental health provision offering a digital counselling and emotional well-being service for young people from 24th June 2021. Kooth staff will be working with schools and other organisations over the next few months to embed the service across the Borders.
Kooth Online Emotional Wellbeing & Mental Health Service is for 11 – 18 years (up to 19th birthday) in Borders.
Kooth is a free online counselling and emotional well-being support service providing young people aged 11-18 years (up to 19th birthday) in Borders with a safe and secure means of accessing support with their emotional health and wellbeing needs from a professional team of qualified counsellors. By accessing Kooth students can benefit from:
A free, confidential, anonymous and safe way to receive support online.
Out of hours' availability. Counsellors are available from 12noon to 10pm on weekdays and 6pm to 10 pm at weekends, every day of the year on a drop in basis.
Online Counselling from a professional team of BACP qualified counsellors is available via 1-1 chat sessions or messaging on a drop in basis or via booked sessions.
Discussion Boards which are all pre-moderated allow young people to access peer to peer support.
Online Magazine full of moderated articles many of which are submitted by young people offering advice and guidance on a huge range of topics.
No referral is required. Young people can register for Kooth independently at www.kooth.com
Work is currently on-going within our secondary schools and current P7 children will be introduced to the service from Easter 2022.
Join one of the on-line information events below with Kerry Smith from Kooth, Head of Business Development, Scotland, Nations and North.
Thursday 4th November 7.00pm – https://www.eventbrite.co.uk/e/194598227537
Tuesday 9th November 1.00pm – https://www.eventbrite.co.uk/myevent?eid=194611116087
KHS Dyslexia Hub
Kelso High School are re launching a support group for dyslexic learners (including those who think they may be dyslexic). This will run on Wednesdays during P5.
To keep the groups a manageable size, each week will focus on a different year group and will rotate over the month. A reminder will be added to the daily bulletin so don't worry if you forget.
In the Dyslexia Hub we will look at all sorts of support strategies including:
KHS Dyslexia Ambassadors
use of technologies, including iPads to support dyslexic difficulties
strategies to support dyslexia in everyday life – organisation, memory, concentration etc.
coping with stress, including exam stress
study skills/homework
understanding the neuro-diverse brain

Session 1:
S1 – Wednesday 27th October P5 (1.15 – 2.05)
Seniors – Wednesday 3rd November P5 (12.25 – 1.15)
S2 – Wednesday 10th November P5 (1.15 – 2.05)
S3 – Wednesday 17th November P5 ( 1.15 – 2.05)
Session 2:
S1 – Wednesday 24th November
Seniors – Wednesday 1st December
S2 – TBC due to Senior Phase Assessments likely to be January.
S3 – TBC due to Senior Phase Assessments likely to be January.
Please let your Pastoral teacher know if you plan to attend. A register will be taken each week to ensure the office are aware of pupils attending.
Groups will meet in Room 2041a Support for Learning with Mrs Dyer. Please bring your iPad!!!
If you have any questions, please get in touch with Mrs Dyer, PT Support for Learning.
KHS Hockey
Kelso hockey teams launch season in fine form at Peebles. It was fantastic to get school hockey matches underway on Saturday after a 20-month absence.
We had 50 youngsters away to Peebles – all arrived fully awake for the bus at 7.30am – and they were a great credit to Kelso High School with their play and sportsmanship.
Our S1s were in fine form in their first-ever school matches, winning 2 from 3 games, and the S2s played very well too in what was also their first-ever school match. With great help from our S3 goalie Caitlin Hastie, who filled in for them, they won convincingly 3-1 thanks to a great all-round team performance.
We had an S3/4 team for the first time as a number of S3s were unavailable, and they did really well to come together as a team and showed some great hockey, despite losing, and the Senior team, which was also missing a lot of S5s and S6s due to open days and work commitments, found their feet after a tough 1st half in which they conceded four goals to produce some excellent hockey in a goalless second half. Goalie Kitty Irving was in outstanding form with some fine saves and the S4/S5/S6 players showed great promise for the season to come. And as for the singing in the bus on the way home, a very high standard has been set in week one.
We would like to thank our volunteer coaches David Ferguson and Claire Ogilvie, and parent helpers Sharon Dalziel, Tracie Patterson and Laura Thomson for accompanying our teams – without you, we wouldn't have any games. Thank you also to Robertson's Buses and driver Scott for great service.
Great news for boys hockey this week – Earlston High School have agreed to play a mixed girls/boys S3 team on Friday afternoon.
So, keen to have as many boys available as possible and we will play an S3-only match at Kelso HS, as well as S1, S2 and Seniors 1st XI and 2nd XI matches. If any S2 or more S1 boys want a game of school hockey, they would be welcome to play this Friday afternoon too.
Providing we have a full S3 team (to be confirmed at training), this week's hockey plans are as follows:
Friday 29 October
S1 & S2 will play at Shedden Park from 2.15pm-4pm
S3 will play at Kelso HS astro 2.15pm-4pm
Seniors will be back on the 'Fun Bus', to Earlston HS, departing Kelso HS 1.45pm, returning around 5pm.
1st XI – 2.35pm-3.30pm approx (25mins each way).
2nd XI – 3.30pm-4.25pm approx (25mins each way).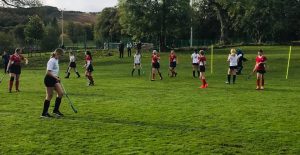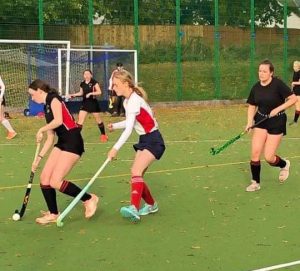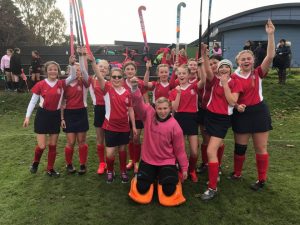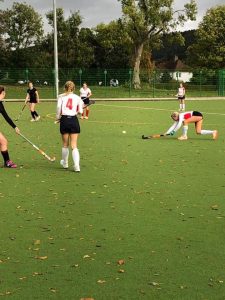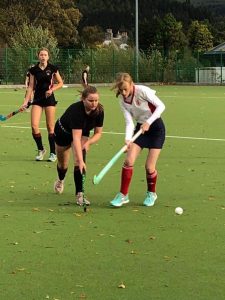 Canteen Menu
| | | | | | |
| --- | --- | --- | --- | --- | --- |
| | Monday | Tuesday | Wednesday | Thursday | Friday |
| Main 1 | Macaroni Cheese with Garlic Bread Mixed Salad | Spaghetti Bolognaise Mixed Salad | Chicken Korma with Rice and Poppadoms Mixed Salad | Fish and Chips Peas | Bacon Roll |
| Main 2 | Chicken Sausages in Gravy with Mashed Potatoes Vegetables | Steak Pie with Roast Potatoes Vegetables | Chicken Tikka with Rice and Poppadoms Mixed Salad | Quorn Sausages with Chips Peas | Sausage in a Roll Veggie or Vegan Sausage in a Roll Sausage Roll (pastry) |
| Main 3 | Turkey Meatballs in a Tomato Sauce with Spaghetti Pasta Mixed Salad | Cheese and Tomato Quiche with Roast Potatoes Vegetables | Vegetable Curry with Rice and Poppadoms Mixed Salad | Chicken Paella Mixed Salad | Beef Burger Quorn Burger in a Roll |
| Soup & Bread | Tomato Soup | Lentil Soup | Sweet Potato and Chilli | Chicken Noodle | N/A |
| Cold Sandwiches | Cheese, Tuna, Chicken, Egg | Cheese, Tuna, Chicken, Egg, Roast Beef | Cheese, Tuna, Chicken, Egg, | Cheese, Tuna, Chicken, Egg | Cheese, Chicken, Tuna, Egg, Ham |
| Hot Sandwiches | Veggie Fajita Or Chicken | Sweet Chilli Quorn or Chicken | Roasted Vegetables and Mozarella or Chicken | Quorn Nuggets or Chicken | Cheese and Ham Panini Cheese Panini Cheese and Tomato Pizzini Spicy Chicken Pizzini |
| Baked Potato | Beans, Cheese, Salad Bar | Beans, Cheese, Salad Bar | Beans, Cheese, Salad Bar | Beans, Cheese, Salad Bar | N/A |
| Pasta King | Cook's Choice | Cook's Choice | Cook's Choice | Cook's Choice | N/A |
| Pizza | Cheese | Cheese | Cheese | Cheese | N/A |
| Additional Veg | Vegetable Sticks | Vegetable Sticks | Vegetable Sticks | Vegetable Sticks | Vegetable Sticks Pasta Salad |