Life in Another Country
Our National 2 Life in another Country class took full advantage of Mrs Sztando's expertise in Polish culture.  They participated in a Zapiekanka masterclass, where they learnt about this very popular Polish street food and made their very own version.  Very delicious indeed!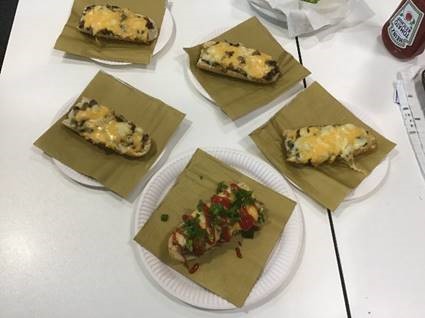 S6 Head Team Update
On Wednesday S6 met up again for some fun games – these included egg and spoon and three legged race. We finished the games with a member of each team having to do the 'chubby bunny' challenge and see how many marshmallows they could fit in their mouth. It was great fun and everyone enjoyed taking part. We would like to thank Mrs Ramsey for organising it.
Have good weekend, Head Team
KHS Equestrian Team
Fantastic results for our riders at the NSEA Northern Festival at Alnwickford! They all rode positively and strongly and that showed in the results! There was a massive turnout with about 320 rounds jumped over the 3 days. It's all go now planning the massive trip to Keysoe in Bedfordshire in October
SHOWJUMPING
80cm Championship
1st – Rory & Spotty
Team 1st – Emma, Ellie, Daisy & Rory
90cm Championship
3rd Rory & Spotty
6th Daisy & Rowan
Team 2nd – Rory, Daisy & Ellie
1m Open
1st – Ellie & Winston – qualified For National Champs
1m Championship
3rd Rory & Harry
4th Rory & Ruby
5th Rory & Spotty
1m10 Horse Championship
2nd Rory & Harry
1m10 Pony Championship
1st Rory & Ruby
JUMPING WITH STYLE
70cm Championship
6th Emma & Artie
80cm Open
4th Ellie & Winston – qualified for National Champs
80cm Championship
6th Rory & Spotty
Team 3rd – Emma, Ellie, Daisy & Rory
90cm Championship
4th Rory & Spotty
5th Rory & Harry
6th Ellie & Winston
1m Championship
1st Ellie & Winston
3rd Rory & Spotty
4th Rory & Ruby
6th Rory & Harry
1m10 Horse Championship
1st Rory & Harry
1m10 Pony Championship
1st Rory & Ruby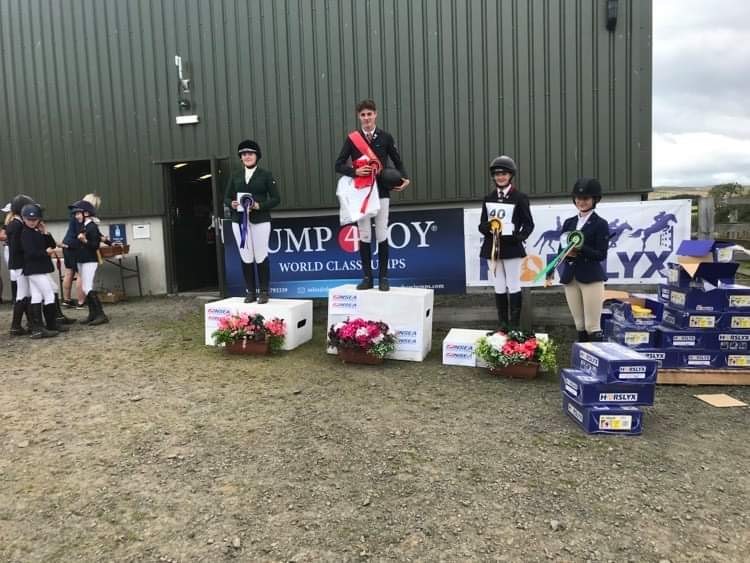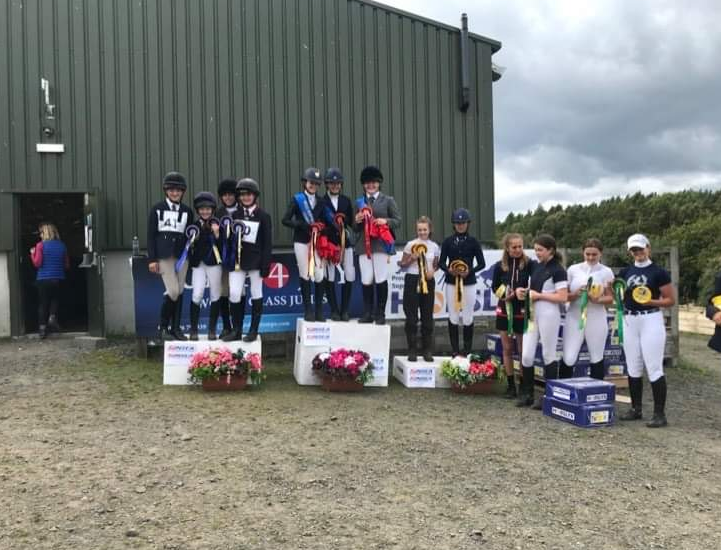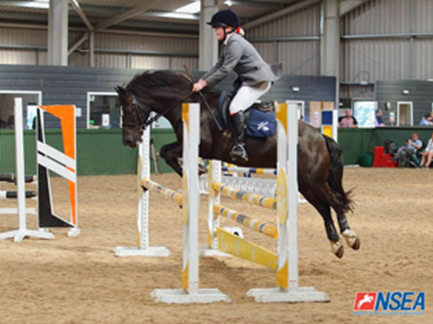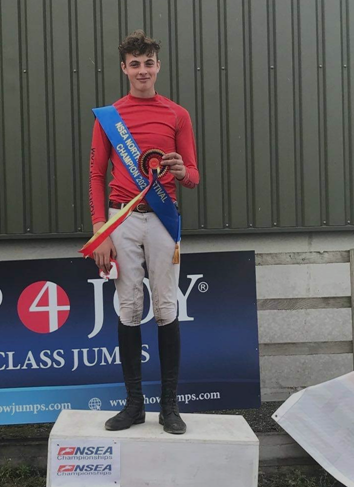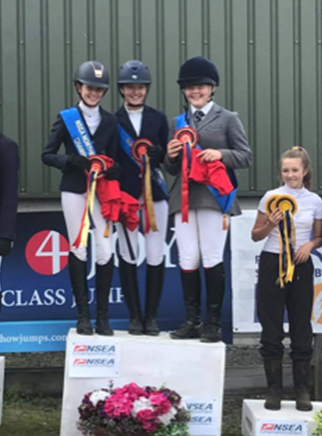 Canteen Menu
| | | | | | |
| --- | --- | --- | --- | --- | --- |
| | Monday | Tuesday | Wednesday | Thursday | Friday |
| Main 1 | Macaroni Cheese with Garlic Bread Mixed Salad | Steak Pie with Roast Potatoes Vegetables | Chicken Korma with Rice and Poppadoms Mixed Salad | Fish and Chips Peas | Bacon Roll |
| Main 2 | Chicken Paella Vegetables | Roast Beef in Gravy with Roast Potatoes and Yorkshire Pudding Vegetables | Chicken Tikka with Rice and Poppadoms Mixed Salad | Omelette with Potato Salad Mixed Salad | Sausage in a Roll Veggie or Vegan Sausage in a Roll Sausage Roll (pastry) |
| Main 3 | BBQ Chicken Breast with Potato Salad Mixed Salad | Vegetable Chow Mein Vegetables | Vegetable Curry with Rice and Poppadoms Mixed Salad | Beef Lasagne with Chips Mixed Salad | Beef Burger Quorn Burger in a Roll |
| Soup & Bread | Vegetable Soup | Lentil Soup | Sweet Potato and Chilli | Chicken Noodle | N/A |
| Cold Sandwiches | Cheese, Tuna, Chicken, Egg, | Cheese, Tuna, Chicken, Egg, Roast Beef | Cheese, Tuna, Chicken, Egg, | Cheese, Tuna, Chicken, Egg, Roast Beef | Cheese, Tuna, Chicken, Egg, Ham |
| Hot Sandwiches | Garlic Mushrooms or Chicken | Veggie Fajitas or Chicken | Quorn Burger or Chicken | Quorn Dippers or Chicken | Cheese and Ham Panini Cheese Panini Cheese and Tomato Pizzini Spicy Chicken Pizzini |
| Baked Potato | Beans, Cheese, Salad Bar | Beans, Cheese, Salad Bar | Beans, Cheese, Salad Bar | Beans, Cheese, Salad Bar | N/A |
| Pasta King | Cook's Choice | Cook's Choice | Cook's Choice | Cook's Choice | N/A |
| Pizza | Cheese | Cheese | Cheese | Cheese | N/A |
| Additional Veg | Vegetable Sticks | Vegetable Sticks | Vegetable Sticks | Vegetable Sticks | Vegetable Sticks Pasta Salad |