Armistice Ceremony
On the 11th of November at 11am our S6 Head Team along with our House Captains led our young people and staff of Kelso High School in remembering former pupils and staff who lost their lives in armed conflict.
Thank you to all involved and in particular to all our young people whose respectful behaviour during the ceremony showed KHS at its very best – thank you! #pridekhs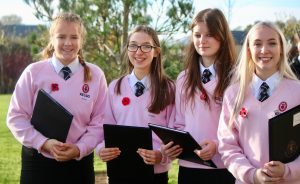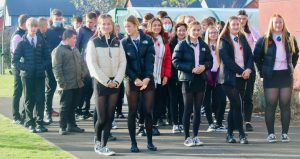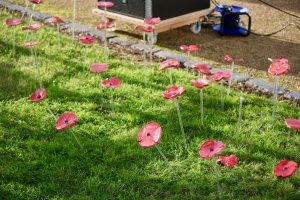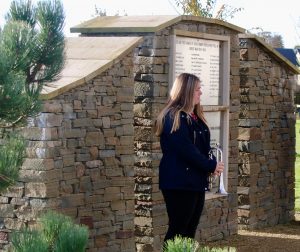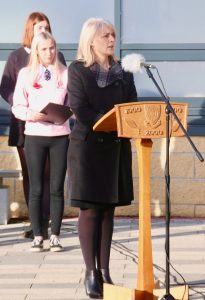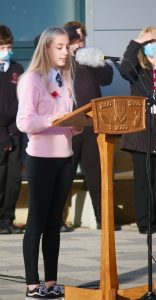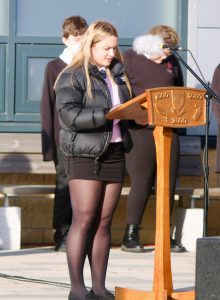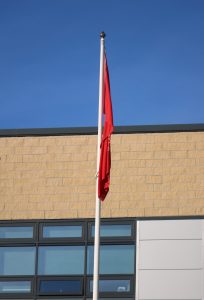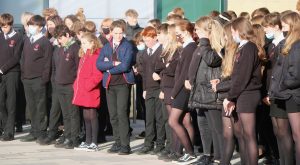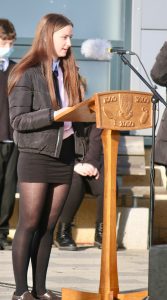 S4 Parents' Evening 16/11/21 **IMPORTANT INFORMATION**
As you will be aware the S4 Parents' Evening next week will be held virtually via video meetings. (Full information was emailed home last Wednesday)
We have just been informed of an issue between Apple devices (iPads/iPhones) and the Parents' Evening system in which video meetings fail to connect.
Please note this just affects Apple devices that have been updated to the latest software version (iOS 15.1).
We have been informed that Apple will fix this bug in their next software release (iOS 15.2) however this will not be done prior to our S4 Parents' Evening.
Please check that any Apple devices (iPads/iPhones) you intend to use for video meetings in Parents Bookings are not updated to iOS 15.1. Older iOS versions, including 15.0, 15.01, 15.02 and anything older (e.g. iOS 12, 13 or 14) will work as expected. The issue is only with devices updated to iOS 15.1, which was released 15 days ago.
If you are unsure how to check your Apple version, go to the 'Settings' app and then 'General' > 'Software Update' to be shown your current version.
If your Apple device (iPad/iPhone) has been updated please arrange to use an alternative for the Parents' Evening.
Internet Browser Compatibility:
You must use one of the below device and internet browser combinations for the video meeting technology to work:
Apple iPhone/iPad (iOS 11+): Safari
Android phone/tablet: Chrome or Firefox
Linux computer: Chrome or Firefox
Microsoft Surface: Chrome or Firefox
Mac computer: Safari, Chrome or Firefox
Windows computer: Chrome, Firefox or Edge (Chromium)
Senior Assessments
As seniors start to prepare for assessments  we thought the following resource might be useful both for young people and parents:
Click here to visit.
Social Subjects – Remembrance Day
This week in preparation for Remembrance Day our S1-S3 Social Subjects pupils were educated about fascism and the swastika. The sacrifices made by Scots who fought fascism were emphasised as well as the importance of respect and tolerance for all. We were very proud of the maturity shown by our pupils during these lessons and at our remembrance service on Thursday. #RESPECT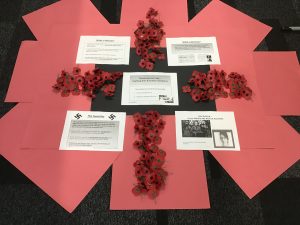 Flu Immunisations
If your child was absent or refused the flu vaccination on the day of the session, the NHS Borders Vaccination Booking Hub will be in contact with you in due course to give another opportunity to receive the flu vaccine. Clinics are anticipated to take place week commencing 13th December in a Health Centre in your local area.
Social Subjects Super Stars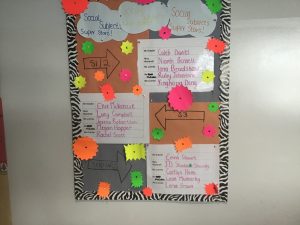 Parent Council Lottery
The Parent Council, since its inception, has worked hard to support KHS in a number of ways. One of these has been to raise funds to support the wide variety of activities which the pupils enjoy. Following considerable research and discussion we decided to launch a 3 Number Lottery.
This is currently the major fundraiser among our parents each year. It is not a requirement that you have a child attending Kelso High School, merely an interest in helping KHS, to participate.
Half of the donations are awarded as prizes. We guarantee that any profits generated are spent in support of the pupils and activities for them. KHS is fully accountable to the Parent Council for the ways the money is spent.
The 3 number lottery draw takes place on the last Tuesday of each month. If the numbers drawn are not matched, the prize fund rolls over to the next month.
The prize fund is currently sitting at just over £700!! If the prize fund exceeds £1,000 the draw is repeated until it is won and a further draw carried out for the excess.
If you would like to take part, all you have to do is download and complete the application form below. A monthly donation of say £5 will give you 5 entries in each month's draw. You can pay £5 monthly, £15 quarterly or £60 annually – whichever suits you best. Please use this mandate as we cannot accept cash. Once completed, please send the whole form to the School Office for onward transmission to the Lottery Administrator.
KHS Equestrian Team – NSEA Championship at Keysoe Report
3 riders and 6 ponies recently did a 700 mile round trip to the NSEA Championship at Keysoe in Bedfordshire. We are really grateful to all the people who supported the trip – KHS Parent Council , Tina's Tack , Kelso Races and Dodson & Horrell who kindly gave us all the hard feed for the trip. It cost from our fundraising £2563-32 to take 6 ponies to Keysoe (£427.22/ pony) this doesn't include Parental contribution! This includes, entries, stabling, bedding, hay etc. As always we had a great time at The Championships. Keysoe has recently had £2million spent on it so there were quite a lot of changes from when we were last there. As usual some of the classes were massive (over 200 entries) It is a great achievement to get to the finals as the qualifiers are so competitive! All 3 of our riders had a touch of 4 faultitis but still managed some very good results in these huge classes with some very competitive riding! As we all know you need to have luck on your side on the day in any sport

70cm SJ Warm up
Daisy & Brea 13th of 80
90cm SJ Warm Up
Rory & Ruby 13th
Rory & Harry 18th
Rory & Spotty were delighted to ride for Scotland in the Nations Cup Team that finished a very close 2nd to Northern England
80cm SJ
Daisy & Rowan 38th from 210
90cm SJ
Ellie & Winston 35th from 200
80cm JwS
20th Daisy & Rowan

90cm JwS
4th Rory & Spotty
24th Ellie & Winston
1m JwS
13th Rory & Ruby
15th Rory & Spotty
22nd Ellie & Winston
1m10 JwS
2nd Rory & Ruby
6th Rory & Harry
Well done to all the riders and horses. Hopefully we can get a few more riders involved for next year so we can have the luxury of a drop score in the team classes.

Dates for your diary
6th March – Kilgraston at Howe in Fife Dressage & SJ
9th & 10th April – Greenlands SJ and JwS
1st May – ISEC – SJ
13th & 14th May – Floors Castle – SJ & JwS
3rd June – Belsay – tbc
9th, 10th & 11th September – Northern Festival at Alnwickford
If anybody is interested in finding out more about becoming involved please contact Mrs Ramsey or Gillian McFadyen (07767 757013)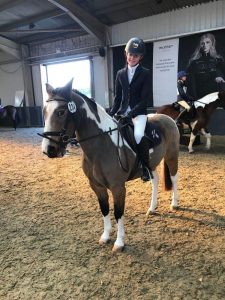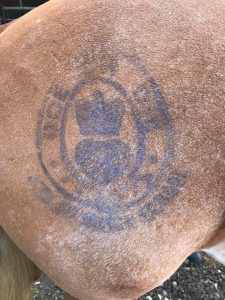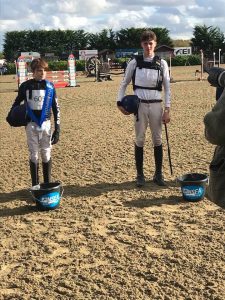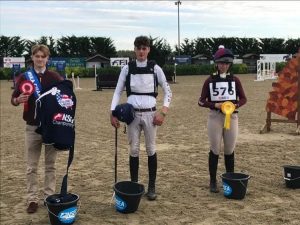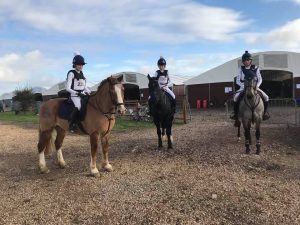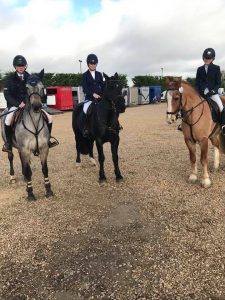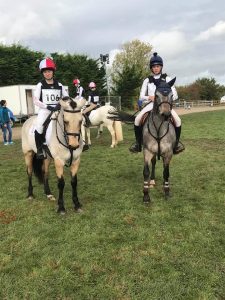 Canteen Menu
| | | | | | |
| --- | --- | --- | --- | --- | --- |
| | Monday | Tuesday | Wednesday | Thursday | Friday |
| Main 1 | Macaroni Cheese with Garlic Bread Mixed Salad | Steak Pie with Roast Potatoes Vegetables | Chicken Korma with Rice and Poppadoms Mixed Salad | Fish and Chips Peas | Bacon Roll |
| Main 2 | Grilled Salmon with Savoury Rice and Mixed Salad | Chicken and Ham Pie with Roast Potatoes Vegetables | Beef Curry with Rice and Poppadoms Mixed Salad | Breaded Chicken Goujons with Chips and Baked Beans | Sausage in a Roll Veggie or Vegan Sausage in a Roll Sausage Roll (pastry) |
| Main 3 | Quorn Spaghetti Bolognaise Vegetables | Vegan Sausages with Roast Potatoes Vegetables | Vegetable Curry with Rice and Poppadoms Mixed Salad | Grilled Quorn Burger with Chips Mixed Salad | Beef Burger Quorn Burger in a Roll |
| Soup & Bread | Tomato Soup | Lentil Soup | Sweet Potato and Chilli | Chicken Noodle | N/A |
| Cold Sandwiches | Cheese, Tuna, Chicken, Egg | Cheese, Tuna, Chicken, Egg, Roast Beef | Cheese, Tuna, Chicken, Egg, Roast Beef | Cheese, Tuna, Chicken, Egg | Cheese, Chicken, Tuna, Egg, Ham |
| Hot Sandwiches | Roasted Vegetables and Mozzarella or Chicken | BBQ Quorn or Chicken | Vegetable Fajita or Chicken | Sweet Chilli Quorn or Chicken | Cheese and Ham Panini Cheese Panini Cheese and Tomato Pizzini Spicy Chicken Pizzini |
| Baked Potato | Beans, Cheese, Salad Bar | Beans, Cheese, Salad Bar | Beans, Cheese, Salad Bar | Beans, Cheese, Salad Bar | N/A |
| Pasta King | Cook's Choice | Cook's Choice | Cook's Choice | Cook's Choice | N/A |
| Pizza | Cheese | Cheese | Cheese | Cheese | N/A |
| Additional Veg | Vegetable Sticks | Vegetable Sticks | Vegetable Sticks | Vegetable Sticks | Vegetable Sticks Pasta Salad |