S6 Head Team
This week we spoke to a few new S4s and asked them their thoughts on the transition from S3 to S4. Overall we had very positive feedback. One individual said, "I really like my subjects, I enjoy being in the classes I chose." Another said, "It feels a bit intimidating." We understand that moving from junior school to senior school can be a bit daunting but we will do our best to support everyone to make things feel easier.
Some S6s have also started volunteering in junior classes during their school service periods. One of our head team members, Arrianne has provided some feedback from her experience in an S1 class, "I really enjoyed getting to know and working with the S1s. It was nice to see them all participating and feeling more confident within the school."
Have a good weekend,
Head Team
Fantastic News regarding Bee Projects within KHS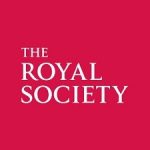 Following our previous Royal Society research project Kelso High School, St Ninians High School and Annan Academy have been awarded £10k to carry out their own scientific research about the health of honey bees. It's a two year project with lots of amazing opportunities working with some of Scotland's leading scientists.
Active Schools Update
Please can you use the link below to access the various videos to provide updates on current opportunities for our young people. https://www.kelsohighschool.org.uk/active-schools
S4-6: The Young Leadership Academy video. Application forms to be in by next Friday. This would be an excellent addition to a personal statement or an application for future jobs
S1-3: The Inter-house cup video. Please ensure you register your team with their house leaders asap. Starts 8th Sept, next Wed!
S5 / S6 Senior Study
We understand that some people find it easier to study at home whereas some people find it easier to study in school. However, it is imperative for fire regulations and for Covid tracking (should the need arise), that we have an accurate record each day of who is/is not in the building.
Therefore any young person with a study period on their Timetable must remain in the building unless their parent /carer has contacted school to give consent to allow them to go home to study. We will send an email to all S5/6 parent/carers and ask that they reply to the email if permission is granted.
In order to keep our records accurate we ask the following:
All pupils must register for each study period using the QR code in the front foyer.
Any pupil leaving the building to go home to study must sign out at the front desk.
Any Pupil who has study P1, and intends to stay at home to study and come in later, must inform the school office each day by either emailing on KelsoHS@scotborders.gov.uk, or phoning the school on 01573 227440 or your parent/carer contacting school via the expressions app.
Please be aware that anyone not registering for a study period will result in being marked as absent. If any pupil is in receipt of EMA then this may jeopardise their payment.
S3 Options
Every week, on a Wednesday afternoon, our S3s engage with their skills options. Our Borders College partners have kindly offered to support us and provide staff each week to lead both the Engineering option along with the Rural Skills.  It has been great to see so many young people learning outside and making the most of our school facilities.  A special mention also to our fab janitors who are supporting the transformation within our outside garden.  To ensure we have a constant water supply they have developed a simple solution!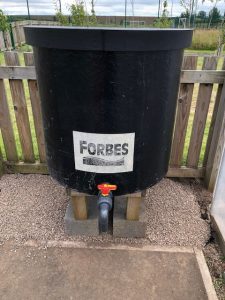 Fixed by Forbes plastics
Highcroft Co-op
Staff from the Co-Op have been in touch with the school to advise that our young people should not use their facilities. We appreciate that this will be disappointing for some however we will ask them to review this decision throughout this session.
Science Eyewear
Last year, pupils doing science classes were issued with eyewear/goggles however many have never been returned. If your young person has any at home please ask them to return to Mrs Everett as soon as possible.
Parent Council & Respect Me – Online Bullying Training
Tuesday 7th September at 7pm
https://us06web.zoom.us/j/84808312398?pwd=c1ZDeUJYUWladDBHZ3FBalFGVFZNQT09
Meeting ID: 848 0831 2398
Passcode: 748101
Police Scotland's Children and Young Person, Safer Communities Department
Yesterday, Fearless Scotland launched their first ever national youth survey. This is designed to gather views from young people aged 11 to 21 years regarding how they feel about crime and community safety in their area. Police Scotland are working in partnership with Fearless and hope to learn from the survey and the views of our young people to improve our service and make Scotland a safer place to live.
Fearless Scotland – National Youth Survey
Canteen Menu
| | | | | | |
| --- | --- | --- | --- | --- | --- |
| | Monday | Tuesday | Wednesday | Thursday | Friday |
| Main 1 | Macaroni Cheese with Garlic Bread Mixed Salad | Spaghetti Bolognaise Mixed Salad | Chicken Korma with Rice and Poppadoms Mixed Salad | Fish and Chips Peas | Bacon Roll |
| Main 2 | Chicken Sausages in Gravy with Mashed Potatoes Vegetables | Steak Pie with Roast Potatoes Vegetables | Chicken Tikka with Rice and Poppadoms Mixed Salad | Quorn Sausages with Chips Peas | Sausage in a Roll Veggie or Vegan Sausage in a Roll Sausage Roll (pastry) |
| Main 3 | Turkey Meatballs in a Tomato Sauce with Spaghetti Pasta Mixed Salad | Cheese and Tomato Quiche with Roast Potatoes Vegetables | Vegetable Curry with Rice and Poppadoms Mixed Salad | Chicken Paella Mixed Salad | Beef Burger Quorn Burger in a Roll |
| Soup & Bread | Tomato Soup | Lentil Soup | Sweet Potato and Chilli | Chicken Noodle | N/A |
| Cold Sandwiches | Cheese, Tuna, Chicken, Egg | Cheese, Tuna, Chicken, Egg, Roast Beef | Cheese, Tuna, Chicken, Egg, | Cheese, Tuna, Chicken, Egg | Cheese, Chicken, Tuna, Egg, Ham |
| Hot Sandwiches | Veggie Fajita Or Chicken | Sweet Chilli Quorn or Chicken | Roasted Vegetables and Mozarella or Chicken | Quorn Nuggets or Chicken | Cheese and Ham Panini Cheese Panini Cheese and Tomato Pizzini Spicy Chicken Pizzini |
| Baked Potato | Beans, Cheese, Salad Bar | Beans, Cheese, Salad Bar | Beans, Cheese, Salad Bar | Beans, Cheese, Salad Bar | N/A |
| Pasta King | Cook's Choice | Cook's Choice | Cook's Choice | Cook's Choice | N/A |
| Pizza | Cheese | Cheese | Cheese | Cheese | N/A |
| Additional Veg | Vegetable Sticks | Vegetable Sticks | Vegetable Sticks | Vegetable Sticks | Vegetable Sticks Pasta Salad |