S6 Head Team Update
This week was the second week of the 'See Me' training. The committee enjoyed their training, grasping a greater understanding of their role around supporting mental wellbeing. Once everyone has completed their training will be given a badge so pupils will be able to point them out in the school. They have one more training session left, with plans to next week go into the senior classes and introduce themselves and talk about what they plan to do.
Our Seniors continue to study hard in preparation for our first assessment window that will be held in December.
We have lots of exciting plans for after the October holidays and looking forward to putting these into action.
Have a great weekend.
Head Team.
Celebration Success
Congratulations to Mr Stirling's stars of the month! ⭐️👏 Throughout September these pupils have really displayed the values of KHS and gone above and beyond in their maths lessons.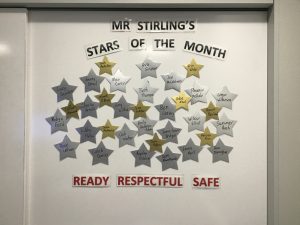 S1 Maths
S1 pupils have enjoyed using Manga High in maths to consolidate their learning through interactive activities and games. A few gold medals were earned along the way!🏅  This is a great online resource that our Parent Council very kindly agreed to support financially.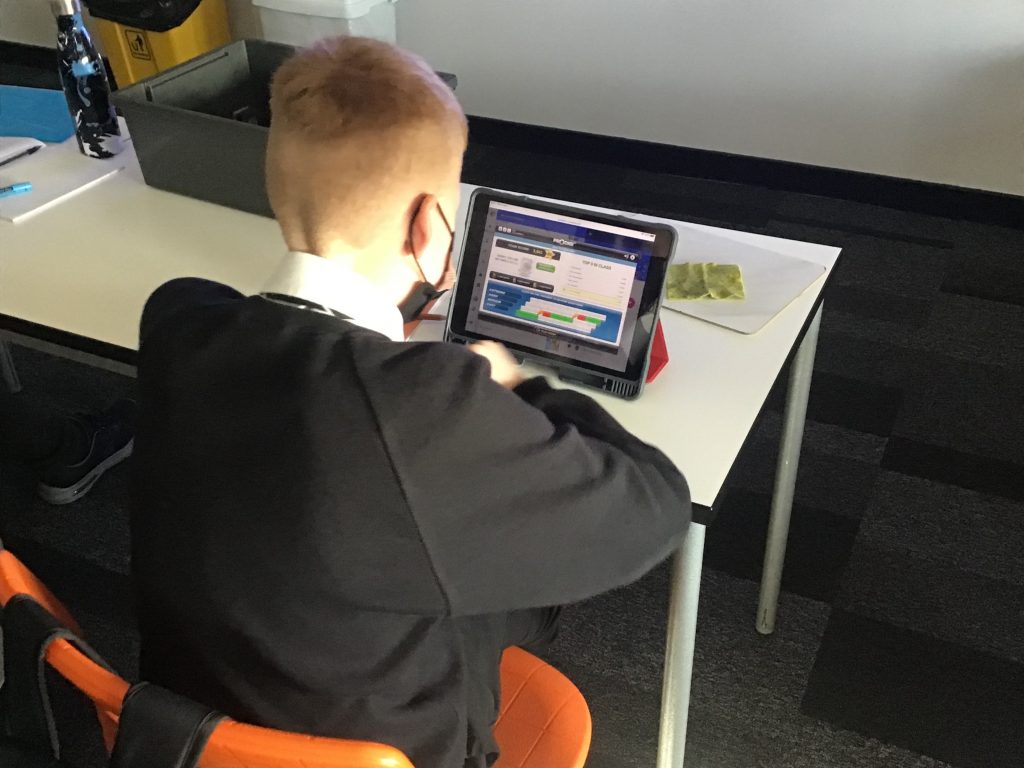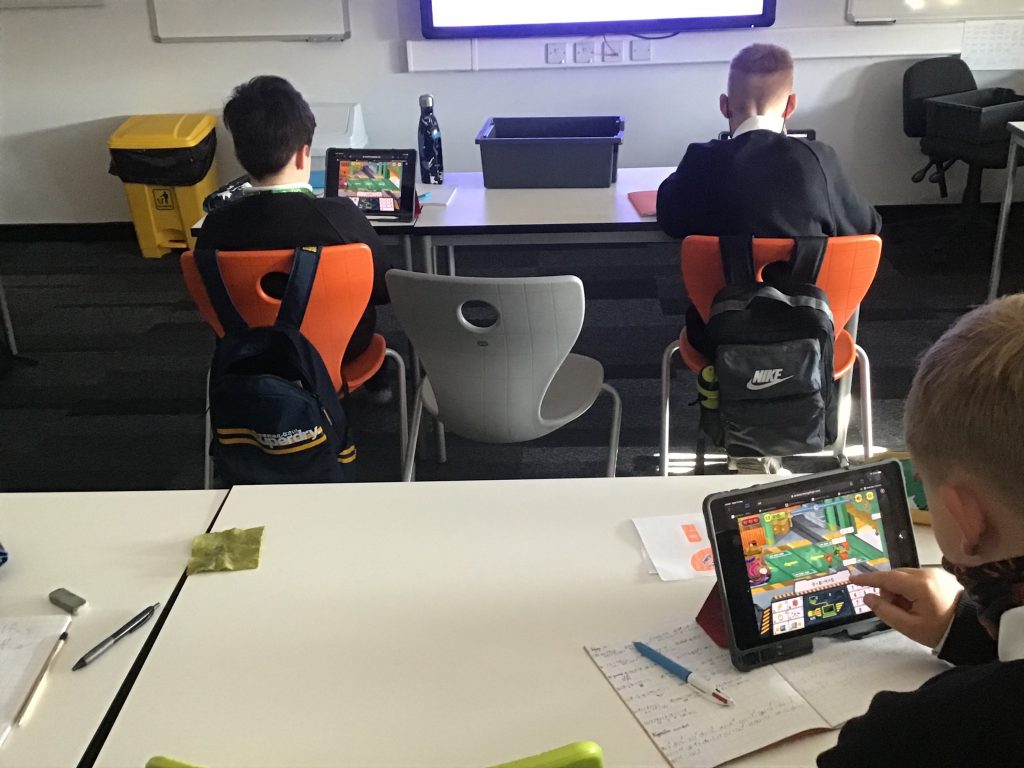 Community Impact Committee – Food Bank
Next week – Monday 4th to Thursday 6th October, there will be a collection for Kelso Food Bank. A box will be placed at the office where donations can be dropped off. Please make sure that all items are dried or canned and are in date. They are currently short of tinned soup, tinned potatoes, jam and cereal. Any donations would be greatly appreciated.
S3 House Captains
We are looking for an S3 house captain to represent their house throughout the year.
You will be working with the S6 house captains to promote the house system to help plan and motivate others to participate in house events.
You need to be committed, able to communicate well with others and be able to give feedback and ideas from S1, S2 and S3.
You will have until the 19th of October to apply for this role, then the S6 house captains will then go through your applications and on the 25th of October the S3 house captains will be announced!
If any questions come and speak to the S6 house captains;
Teviot – Daniel Burn
Kale – Alex Rutherford
Bowmont – Ruth Morgan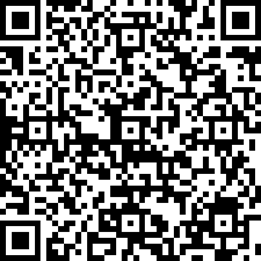 Parent Council Lottery Draw – September 2021
The numbers drawn were 11, 12 and 18
Unfortunately there was no winner this month.
The prize fund of approximately £700 will roll over and be drawn at the end of October.
To be in with a chance to win please download and complete the application form – Good Luck!!
National technologies network – Link to SCOTSOFT 2021 conference for teachers, learners and parents
Scotsoft 2021 conference is on the 7th October and they have several sessions throughout the day aimed at parents, teachers and young people to try and inform them of the career possibilities for the next generation in the tech industry, and the help/support and skills required for these roles.
ScotSoft 2021 Education Stream Tickets, Thu, Oct 7, 2021 at 9:00 AM | Eventbrite
Kelso Wheelers – Club Awards
The riders receiving awards at the end of season prize giving last weekend, have been members of the Juniors for a good few years now and are at the top Level.
Peyton Halliday – Most Improved Level 4
Elsa Dalziel – Great Determination Level 4
Jack Lee – Mountain Biker of the Year – this is for the whole club not just the Junior Section, Jack has progressed through all the levels, and now goes out on the adult rides as well, he takes part in all the local events. Well Deserved.
If any students would like more information on the Club and local events, details are on the Kelso Wheelers Facebook page.
Canteen Menu
| | | | | |
| --- | --- | --- | --- | --- |
| | Monday | Tuesday | Wednesday | Thursday |
| Main 1 | Macaroni Cheese with Garlic Bread Mixed Salad | Spaghetti Bolognaise Mixed Salad | Chicken Korma with Rice and Poppadoms Mixed Salad | Fish and Chips Peas |
| Main 2 | Chicken Sausages in Gravy with Mashed Potatoes Vegetables | Steak Pie with Roast Potatoes Vegetables | Chicken Tikka with Rice and Poppadoms Mixed Salad | Quorn Sausages with Chips Peas |
| Main 3 | Turkey Meatballs in a Tomato Sauce with Spaghetti Pasta Mixed Salad | Cheese and Tomato Quiche with Roast Potatoes Vegetables | Vegetable Curry with Rice and Poppadoms Mixed Salad | Chicken Paella Mixed Salad |
| Soup & Bread | Tomato Soup | Lentil Soup | Sweet Potato and Chilli | Chicken Noodle |
| Cold Sandwiches | Cheese, Tuna, Chicken, Egg | Cheese, Tuna, Chicken, Egg, Roast Beef | Cheese, Tuna, Chicken, Egg, | Cheese, Tuna, Chicken, Egg |
| Hot Sandwiches | Veggie Fajita Or Chicken | Sweet Chilli Quorn or Chicken | Roasted Vegetables and Mozarella or Chicken | Quorn Nuggets or Chicken |
| Baked Potato | Beans, Cheese, Salad Bar | Beans, Cheese, Salad Bar | Beans, Cheese, Salad Bar | Beans, Cheese, Salad Bar |
| Pasta King | Cook's Choice | Cook's Choice | Cook's Choice | Cook's Choice |
| Pizza | Cheese | Cheese | Cheese | Cheese |
| Additional Veg | Vegetable Sticks | Vegetable Sticks | Vegetable Sticks | Vegetable Sticks |